Xmas Edition: The Ultimate Christmas Dinner
Christmas is celebrated on December 25 and is both a sacred religious holiday and a worldwide cultural and commercial phenomenon. Popular customs include exchanging gifts, decorating Christmas trees, attending church, sharing meals with family and friends and not to forget waiting for Santa Claus to arrive. 
A celebration like this will not be complete without food, so what makes a perfect dinner for such an occasion? First of all, for the appetizer, we can have Pigs in Blankets. Obviously for the main course, how can we miss out on turkey? As for the side dishes, we can include roasted potatoes with fresh herbs and roasted brussels sprouts. A nice drink to complete our hearty meals could be cranberry gin fizz. 
Did we make you hungry yet? We certainly hope not! 😬
Here are the recipes for the aforementioned sumptuous meals! We hope you have a yummy and enjoyable Christmas dinner and a whole load of fun time preparing them with your family and friends!
Serves: 20 
Time taken: 40 minutes 
Ingredients: 
2 sheets frozen pastry dough 
12 all beef hot dogs 
1 large egg 
¼ tsp salt 
Poppy seeds 
Directions: 
1) Preheat the oven to 425°F. On a lightly floured surface, roll 1 puff pastry dough sheet into a 12- by 14-inch rectangle. Cut the rectangle in half lengthwise, then cut each half into 3 equal pieces for a total of 6 pastry pieces. Repeat with second pastry.

2) Pat hot dogs dry with paper towels and pierce each several times with a fork. In a small bowl, whisk together egg and salt for egg wash. Roll each hot dog in 1 puff pastry piece, then seal with some egg wash.

3) Place pastry-wrapped hot dogs on parchment-lined baking sheets and lightly brush with remaining egg wash; sprinkle with poppy seeds. Bake until puffed and golden for about 20 minutes. Slice each pastry-wrapped hot dog into 5 sections.
Herbs and Citrus Butter Roasted Turkey
Serves: 10-12 
Time taken: 4 hours which include 30 minutes of prep time 
Ingredients: 
1 lemon 
½ cup butter 
½ shallot 
8 large sage leaves 
2 tbsp fresh thyme leaves 
1 tbsp rosemary leaves 
1 clove garlic 
1 fresh whole turkey 
1 onion medium 
2 carrots 
2 celery ribs 
Kitchen string 
1 cup dry white wine 
1 cup low sodium turkey or chicken broth 
¼ cup all purpose flour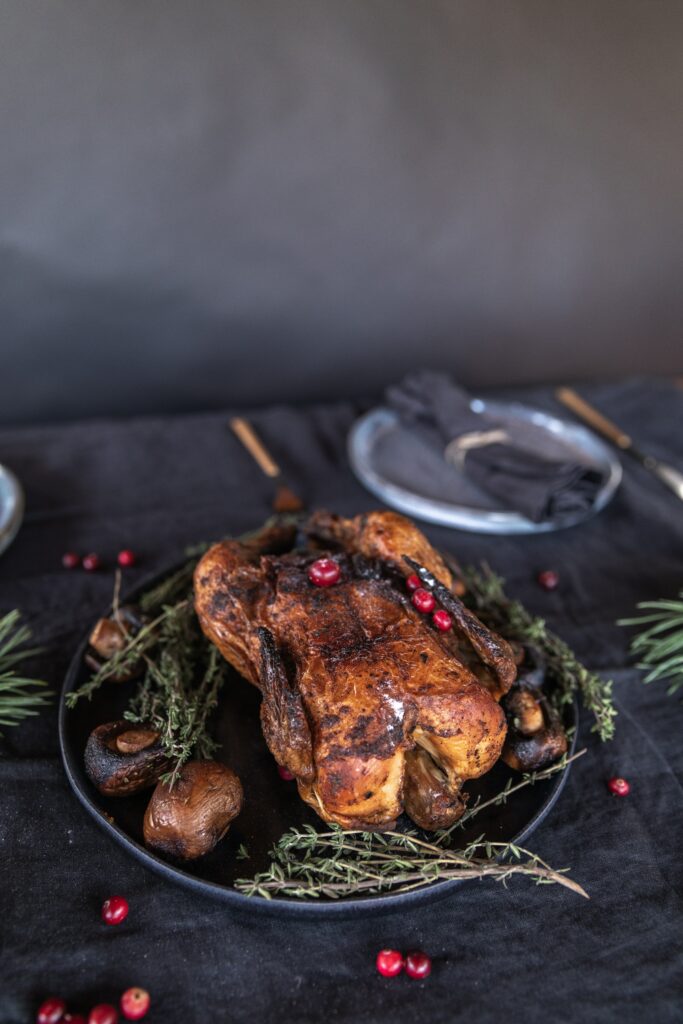 Directions: 
1) Zest and juice lemon to equal 3 tablespoons into the bowl of a food processor; add butter and the next 5 ingredients. Process until very smooth and herbs are minced. Reserve and chill 1/4 cup herb butter.

2) Heat oven to 425 degrees F. Remove giblets and neck from turkey and discard. Drain cavity well; pat dry with paper towels. Loosen and lift skin from turkey breast without totally detaching skin. Rub 3 tablespoons herb butter under skin; replace skin and secure with wooden picks if desired. Sprinkle cavity and outside of turkey with desired amount of salt and freshly ground pepper.

3) Arrange onion and next 2 ingredients in a large roasting pan. Place turkey, breast side up, on a lightly greased roasting rack in the pan. Tie ends of legs together with kitchen string; tuck wing tips under. Rub the entire turkey with remaining herb butter. Pour wine and chicken broth into a roasting pan.

4) Bake on the lowest oven rack at 425 degrees F for 30 minutes. Reduce temperature to 325 degrees F and cook 2 to 2 hours 30 minutes or until a meat thermometer inserted into the thickest portion of thigh registers 165 degrees F, basting every 30 minutes with pan juices. Shield with aluminum foil to prevent excessive browning, if necessary. Remove from the oven, and let stand for 20 minutes.

5) Transfer turkey to a serving platter. Pour drippings through a fine wire-mesh strainer into a bowl, discarding solids. Reserve 2 1/2 cups pan drippings.

6) Melt reserved chilled butter in a saucepan over medium heat; whisk in flour, and cook, whisking constantly, 1 to 2 minutes. Gradually add reserved 2 1/2 cups drippings to the saucepan, and bring to a boil, whisking constantly. Reduce heat, and simmer, stirring occasionally, 5 minutes or until thickened. Serve turkey with gravy.
Roasted Potatoes with Fresh Herbs
Serves: 6 
Time taken: 1 hour 10 minutes which include 10 minutes prep time 
Ingredients: 
2 lb. russet potatoes 
½ cup extra virgin olive oil 
¼ cup extra virgin olive oil 
Salt 
Freshly ground pepper 
1 tbsp fresh thyme 
2 tsp fresh thyme 
1 tbsp marjoram 
2 tsp marjoram 
1 tsp fresh rosemary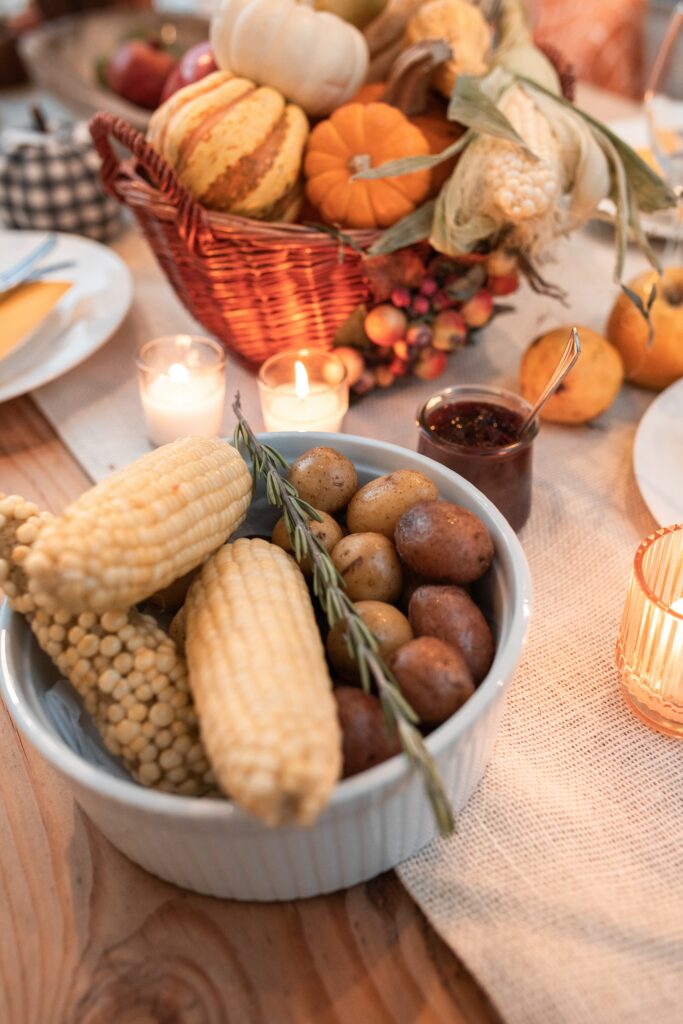 Directions: 
1) Preheat the oven to 450 degrees F. In a large bowl, toss potatoes with 1/2 cup oil; season with salt and pepper. Spread potatoes on a baking pan and roast for 30 minutes. Sprinkle with 2 teaspoons thyme, 2 teaspoons marjoram, and rosemary. Flip potatoes and roast for 20 more minutes. Slice potatoes crosswise into 1/2-inch-thick rounds and transfer to a serving platter.

2) Meanwhile,

make herb oil:

Finely chop remaining herbs. In a small bowl, combine herbs and remaining oil; set aside. Drizzle potatoes with herb oil.
Serves: 10-12 
Time taken: 20 minutes prep time and 20 mins cook time 
Ingredients: 
2 lb brussels sprouts, trimmed and halved 
2 tbsp olive oil 
¼ cup balsamic vinegar 
Kosher salt and freshly ground black pepper 
Directions: 
1) Preheat the oven to 375°F. Toss together Brussels sprouts, oil, and vinegar on a large rimmed baking sheet. Season with salt and pepper. 

2) Roast, stirring once in the last 5 minutes, until tender and lightly browned for 15 to 20 minutes.
Serves: 2
Time taken: 20 minutes 
Ingredients: 
For the cranberry syrup: 
½ cup cranberries 
¾ cup granulated sugar 
¾ cup water 
4 sprigs fresh thyme 
For the cocktail: 
2 oz gin 
¾ oz cranberry syrup 
¾ oz fresh lemon juice 
½ oz elderflower liqueur 
Ice 
Club soda 
Fresh cranberry, to garnish 
2 sprig fresh thyme, to garnish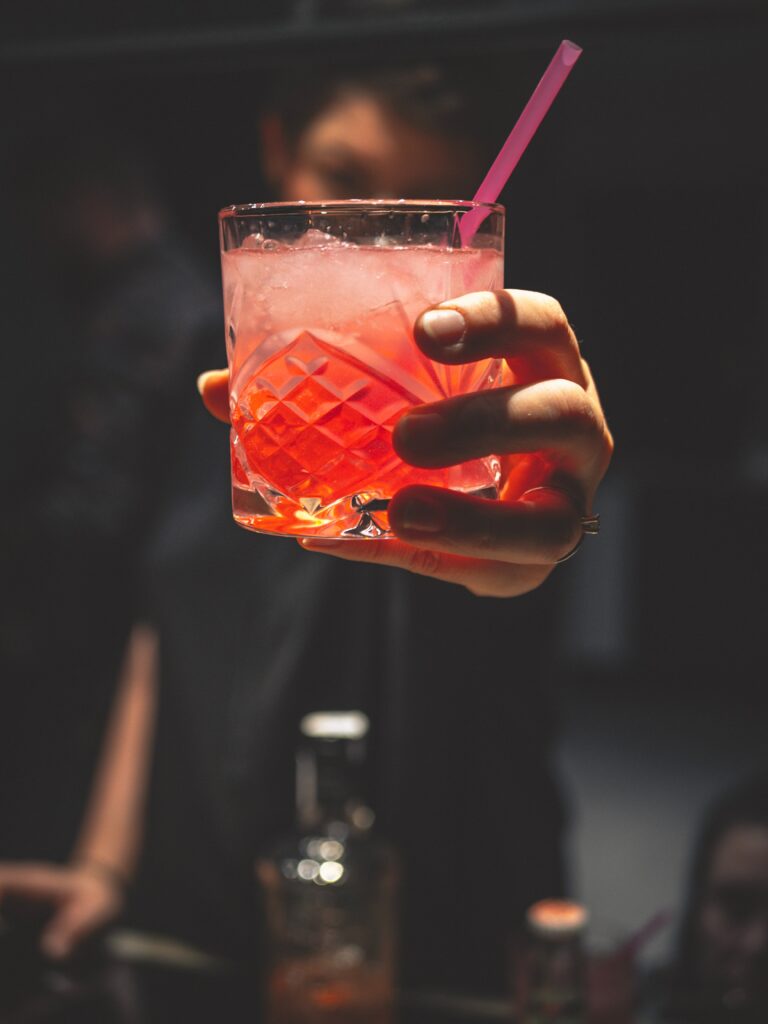 Directions: 
1) Make the Cranberry Syrup:

Simmer cranberries, granulated sugar, and water in a small saucepan over medium heat until sugar dissolves and cranberries break down for 10 to 12 minutes. Stir in 4 sprigs fresh thyme. Cool to room temperature. Strain; discard solids. 

2) Make the Cocktail:

Combine gin, Cranberry Syrup, fresh lemon juice, elderflower liqueur, and ice in a cocktail shaker. Shake until chilled; strain into 2 glasses. Top with ice and club soda. Garnish each drink with fresh cranberries and 1 sprig fresh thyme.