Snappea Simply Unsweeetened Flavours Plant Based Vegan Pea Milk 3x1L HALAL (FREE from Dairy, Lactose, Gluten, Soy, Oat, Almond)
$16.90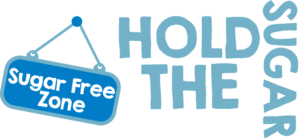 Simply Unsweetened Snappea is as subtle as it is straightforward. While other flavours enjoy the sweet touch of cane sugar, we've left this one just as it is.
Item will be shipped in 3-5 business days
Compare
• Dairy-Free Plant-Based Pea Milk by Snappea
• Made from Canadian Peas
• Vegan, High Protein, Plant-Based Calcium, Dairy-Free, Lactose-Free, Gluten-Free, Soy-Free, Non-GMO
• 10g Plant-Based Protein + 170mg Calcium / Cup
• 45% LESS Sugar than Cow's Milk
• 0% Cholesterol
Pure Pea Pleasure
Going dairy-free is a pursuit we're proud to join you on. This luscious drink belongs in your coffee, your oats and everywhere else. Go ahead – fill up your glass. You'll wonder why you ever used dairy to begin with.
With just the right tinge of sweetness, you're going to want to glug this all day long. See, some say is the vegan-friendly milk alternative they've been waiting for. We say it's better.
* Vegan
* High Protein
* Plant-Based Calcium
* Lactose-Free
* Gluten-Free
* Soy-Free
* Non-GMO
Alternative to dairy milk, soy milk, almond milk, oat milk .
No more offers for this product!
Shipping Policy
Standard Shipping: 2-5 business days (non-peak season) 
For example if you order today, your order will only be process the next day for packing and delivery. Please allow 2-5 days for items to be delivered to you. All of our product will be shipped by our logistic partner J&T. 
Refund Policy
Refund Policy
For any issues of dispute, please write in to sara.mingan@snappea.com within 5 days of receiving parcel, citing reasons for refund & returns together with photographic evidence. Our team will need 1-2 days to investigate on the issue and we will get back to you via email.
Returns & Refunds may not be accepted in the following cases:
The item has been damaged or consumed by customer. 




The item value has been remarkably decreased due to the customer's usage/consumption.

The item value has been remarkably decreased due to the time-sensitive sale, or promotional mechanics.
Cancellation / Return / Exchange Policy
Cancellation Policy
You may cancel the order before shipping commences from seller side. Once your order has been accepted and a confirmation email has been received, requests for cancellation of orders will no longer be accepted. Shipping will be processed within 2-5 working days.

General Inquiries
There are no inquiries yet.