Roll over image to zoom in
Click to open expanded view
$49.90 (-10%)
Kombucha is an ancient drink with its production dating back more than 2000 years ago. With its detoxifying and anti-inflammation properties, the Kombucha pack is an all-natural blend of fermented tea and your favourite cold-pressed juices. Each serving of Kombucha contains probiotics, polyphenols and other essential vitamins for a healthy and balanced digestive system.
Choose between the Triple Flavour Pack, which gives you two bottles of
each flavour, or just pick a single flavour for six bottles of your
favourite kombucha.
Pack: 6 x 250ml
Find out more about how to keep or consume Antidote's Kombucha here.
Item will be shipped in 1-2 business days
Compare
Frequently Bought Together
Tropical Earth Kombucha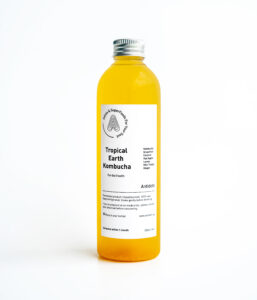 Ingredients: Kombucha, Grapefruit, Coconut, Red Apple, Lemon, Milk Thistle, Ginger

Filled with antioxidants, this grapefruit based drink promotes digestion and boosts your immune system. This sweet and tangy drink instantly refreshes and revitalizes your senses.
Revitalizing Red Kombucha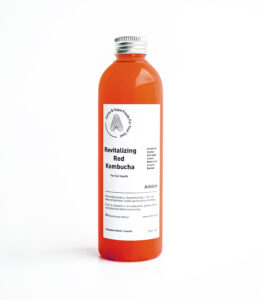 Ingredients: Kombucha, Orange, Red Apple, Lemon, Watermelon, Lucuma, Baobab

Re-hydrate with this watermelon based Kombucha with citrus notes to kick start your day.
Evergreen Kombucha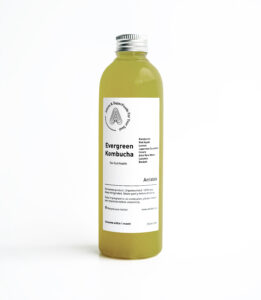 Ingredients: Kombucha, Red Apple, Lemon, Japanese Cucumber, Celery, Aloe Vera Water, Lucuma, Baobab
Make everyday a sunny day with this tropical fermented tea drink. This blend consists of various nutritious ingredients to promote a whole and healthy digestive system.
No more offers for this product!
Shipping Policy
Our deliveries are made from 6-10pm in the evening everyday, as our juices are freshly made during the day.
In the event that any delivery is unable to be fulfilled at the specified address that you provided, our assigned delivery personnel will wait for a maximum of ten minutes while trying to contact you before the juices (in a cooler bag) will be left at your delivery location. The exact location (ie doorstep, risers, neighbours, etc) will be relayed to you via call or SMS. Delivery cannot be rescheduled and juices cannot be refunded and the transaction would be treated as complete.
Once placed in the said location, we are not responsible for lost or stolen juices, or juices that have gone bad as a result of leaving them out for extended periods of time.
We cannot be held responsible for couriers that deliver your package late. We will endeavour to chase it up for you but we cannot take the blame for something out of our control. We book our couriers for a specific time slot but they can be late due to adverse weather conditions, busy periods, traffic and vehicle breakdowns.
Refund Policy
Once delivery has been completed by the courier, the juice is your responsibility. This includes leaving the juices in a safe space specified by yourself or with a concierge. It is your responsibility to inspect your package as soon as it arrives. Should there be any issues or defects with your order, please contact us immediately. If you do not notify us within 3 hours of delivery, you will be deemed as having accepted the package and we reserve the right to reject a refund or replace your purchase.
Cancellation / Return / Exchange Policy
Due to the nature of our product and it has such a short shelf-life, we do not accept returns.
General Inquiries
There are no inquiries yet.