[Updated] Great Eastern Rewards ❤️
Have you heard? Yes! Bulbs is collaborating with Great Eastern Singapore to be on their rewards platform; Great Eastern Rewards (Previously known as UpGreat)! With that, it means more attractive deals you can get from Great Eastern Rewards to start your shopping spree at Bulbs!
If you haven't heard of Great Eastern Rewards, this is a great chance for you to explore it because you'll not regret with all the great deals that might drown you! 😁 Find out by clicking here on how you can redeem these treats.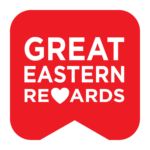 Great Eastern Rewards is an app by Great Eastern and it is an all in one rewards platform that makes any day great with dining, lifestyle and shopping rewards. It allows you to earn points and redeem from your favorite merchants. 
There are various categories in the app where you could accumulate your way towards your vouchers! The app is available on both the Apple store and Android store.
A peek of Great Eastern Rewards and you will see Bulbs SG
This is where for every $1 you spent, it equates to a certain number of G points and this differs from merchants to merchants. It can range from 1x or even up to 7x. Some of the merchants that are listed include eBay, Kinokuniya, Nike, Canon, Adidas, Udemy, Amazon, Asos, Klook, Shopee and the list goes on!
There are also instant offers where you could straight away redeem without the need of having to use any points. Such offers usually include discounts at various merchants including Bulbs, when you spent a certain amount.
This is where you could shake your phone and sit back and see if you win anything! Try shaking to get Bulbs voucher code! 🤣
Last but not least, when you have accumulated enough points you can then go on to use your points to redeem from your desired merchant! It is usually vouchers from Giant, Best Denki, Isetan, Swensens, 7-Eleven, Lazada, Tangs, Zalora, Adidas and the list goes on! Now, Bulbs is on-board and you will be able to redeem our vouchers with your points!
GoGreat is exclusively for Dependants' Protection Scheme (DPS) holders like you and me. From 1 April 2021, Great Eastern will be the sole DPS insurer. With this great change, Great Eastern is giving us exclusive full suite of tools, privileges and solutions within the Great Eastern Rewards app itself. 
Get yourselves pampered with Birthday Treats on your birthday month from Great Eastern! 🎂Bulbs is definitely elated to be part of your celebration on this special occasion. Click here to find out more.
If you don't already know, Bulbs is now 8 months old! To collaborate with Singapore's reputable insurance company, is one of the greatest milestones we achieved! Bringing the convenience of healthy eating and making them affordable are our mission to all. By saying this, we mean it! 
If you could save money and eat healthily, why not? So what are you waiting for? Download the Great Eastern Rewards, start grabbing all the deals and shop at Bulbs!